Richard A. Merker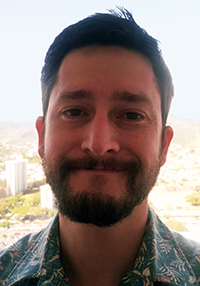 Richard (Rick) A. Merker attended the University of Florida's Levin College of Law where he obtained his juris doctor (JD) in 2007. While at the University of Florida, Mr. Merker was individually certified by the Florida Supreme Court to represent impoverished clients prior to passing the bar examination.
Mr. Merker provided litigation support to the law firm of DeCarlis & Sawyer, assisting the firm in trials involving claims for personal injury and breach of contract. In 2011, Mr. Merker associated with the law firm of Feldman, Fox, & Morgado where he began assisting workers in bringing claims against their employers for failure to pay minimum wage and overtime wages, as well as cases involving unlawful employment retaliation and discrimination.
Mr. Merker has represented workers in state court, federal court, and in administrative proceedings before the Equal Employment Opportunity Comission (EEOC), the Florida Commission on Human Relations (FCHR), the Public Employees Relation Commission (PERC), and at the Office of Appeals assisting workers to obtain unemployment benefits.
Since joining the Law Office of Damon M. Senaha LLLC as 'of counsel', Mr. Merker began assisting Hawai'i residents in foreclosure defense. Mr. Merker represents homeowners for foreclosure defense and in bringing claims against nationwide mortgage servicing companies under the Real Estate Settlement Procedures Act (RESPA) and for non-compliance with other state and federal mortgage servicing regulations.
Mr. Merker is licensed to practice in all state and federal courts in both Hawaii and Florida.
Education:
Admissions:
Professional Associations/Memberships: