Richard A. Merker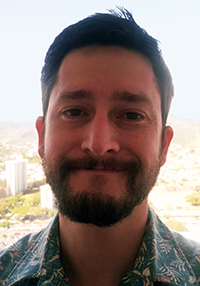 Richard (Rick) A. Merker earned his J.D. from the University of Florida's Levin College of Law in 2007 with a focus on law practice skills. While at the University of Florida, he earned the highest ranking in his class serving indigent and impoverished clients in the University's Virgil Hawkins Legal Clinic. While serving in the Clinic, Mr. Merker was individually certified by the Florida Supreme Court to assist clients prior to passing the bar examination.
After graduation, Mr. Merker provided litigation support to the law firm of DeCarlis & Sawyer, assisting the firm prior to and during trials involving claims for Personal Injury and Breach of Contract. In 2009, Mr. Merker started his own private practice in Gainesville, Florida representing students and local businesses. In 2011, Mr. Merker associated with the law firm of Feldman Fox and Morgado PA where he assisted employees in bringing claims against their employers for violations of the Fair Labor Standards Act for unpaid wages, as well as whistle-blower retaliation, workers' compensation retaliation, and employment discrimination. Mr. Merker joined the Law Office of Damon M. Senaha LLLC in 2013.
Mr. Merker is licensed to practice in Hawaii state courts as well as Florida state courts and Federal District Courts for the Northern, Middle, and Southern Districts of Florida.
Education:
Admissions:
Professional Associations/Memberships: